Water Filter Installation
Our whole house water filtration system comes complete with wall mounting brackets, and are connected in line with your cold water mains pipe. to filter the water for the whole home/premises. The installation of the whole house water system is straightforward. This is a very straightforward installation for any plumber.
Connections are 1″ BSP and are clearly marked IN and OUT. Stainless steel flexible hose kits are available as an optional extra, these are useful for tight installations where the system cannot be installed in line with the pipe and needs to go underneath / above the pipe.
Once installed the system will filter all of your water to a high level, descale existing pipework, and prevent future scale from forming – without adding any chemicals or salt into your water. The scale prevention filter media is proven to be 99.6% effective, making this an extremely effective system.
Carbon filter cartridges are recommended to be changed after 94,000 litres for Duo and 186.000 for Turbo TAC (depending upon incoming water quality) or 12 months. TAC replacement is 24 months for both Duo and Turbo TAC.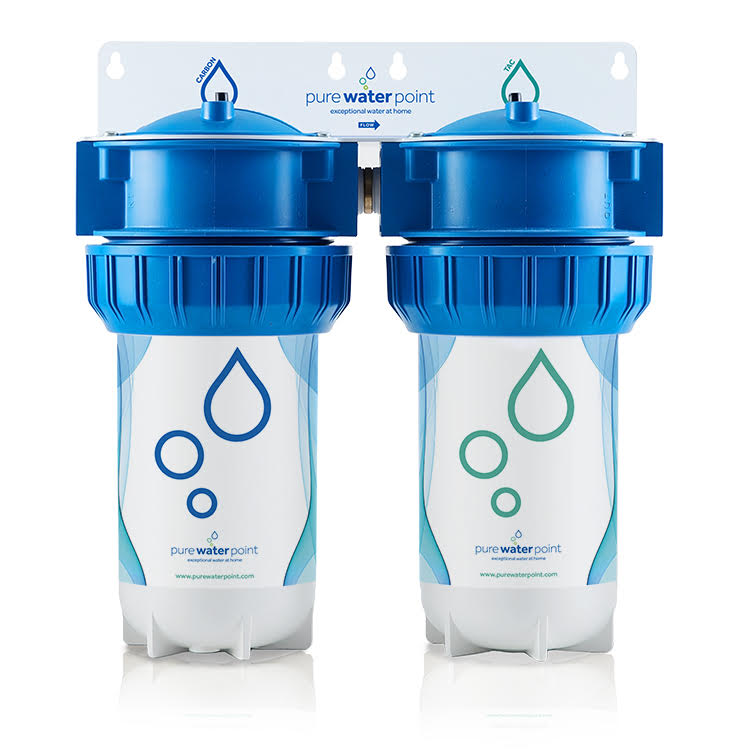 Contact us for installation advice
Address
Pure Water Point
27 Leith Hill
Orpington
Kent
BR5 2RS
Contact
T: 0208 8531350
E: info@purewaterpoint.com